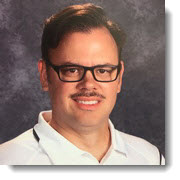 Message from the Technical Director

td-cycling@ciss.org
It is an honor to be on the ICSD committee as the Technical Director for the cycling sport.
My current expertise and future potential should enable me to stand out as the Technical Director who will fill the necessities of the role in cycling. My knowledge and experience will no doubt benefit my effort in many ways whether it be a technical issue, communication and/or interaction with any team mangers/individuals of other countries. I want this transition to be seamless. I want to make everyone happy and satisfied with the result of the competitions. I will see to it that the UCI and local organizing committee of the host understand our own technical regulations that is not specified in the UCI especially for the sprint and points race event.
Looking forward to working with you to make this the best competitions whether it be for the Deaflympics, World Cycling Championships or any international event.
Paul Wood
ICSD Technical Director
---
December 28, 2017